Just when you thought we've made enough winners in the past few months with all our free DVDs, gift cards and swag that we've been giving away; It's almost time again to announce another set of winners.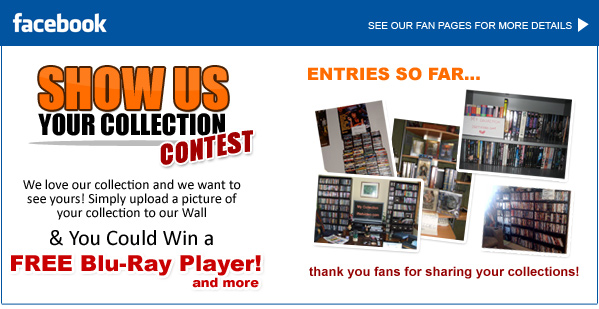 The "Show Us Your Collection" contest is coming to an end tomorrow and 3 winners for 3 prizes will be announced soon, including a grand prize of a brand new Bluray player for your blu-playing needs!
Haven't entered yet? No worries! We've got over 50 entries so far and are still accepting entries until end of day tomorrow! (July 31st, 2009). Login to Facebook and check out our "Notes" section on our FanPage before time's up! Click "Become a Fan" on the right side if you haven't done so already.
Good luck to all and thanks for entering!